Credit by Antara/Rosa Panggabean | Danish Prime Minister Lars Lokke Rasmussen & President Indonesia Joko "Jokowi" Widodo
Aware that President Joko "Jokowi is an ardent fan of heavy metal, visiting Denmark Prime Minister Lars Løkke Rasmussen gave him a box-set of Metallica's seminal record Master of Puppets during a bilateral meeting at the Bogor Palace on Tuesday afternoon.
The gift surprised Jokowi, who considered it an unusual souvenir. In return, Jokowi, gave Rasmussen a rencong (traditional dagger from Aceh).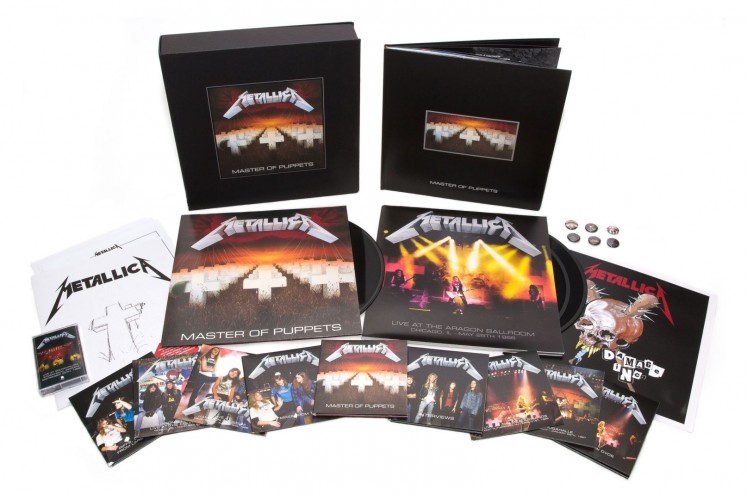 "Prime Minister Rasmussen understands my favorite [music]," Jokowi said with a wide smile as he received two volumes of the box set, which contains the original eight tracks of heavy metal classics like "Disposable Heroes," "The Things That Should Not Be" and the title track, as well as unreleased demos, mixes and live recordings.
The box set is part of a reissue project celebrating the album's 30thanniversary, and only became available on Nov. 10.
Indonesia's president @jokowi seemed eager to dig into his diplomatic gift from Denmark: A #MasterOfPuppets box signed by #heavymetal fans' all-time favorit drummer @larsulrich @metallica pic.twitter.com/Epcq2paywh

— Lars Løkke Rasmussen (@larsloekke) 28 November 2017
In some photos circulating online, one of the volumes bears the signature of Metallica drummer Lars Ulrich, who was born in Denmark and moved to Los Angeles at the age of 16.
Master of Puppets itself was recorded in Copenhagen between September and December 1985, two years after Metallica broke through the metal scene with their debut album Kill 'Em All.
In 2014, metalheads the world over celebrated the election of Jokowi, now that one of their own occupied the highest office in the world's third-largest democracy.
"Incredibly, ladies and gentlemen, the new president of Indonesia is a metalhead and a Lamb of God fan. Yes, he digs Napalm Death, Metallica, Megadeth and Lamb of God among others. Holy c#*p! The world's first heavy metal president," Randy Blythe, singer of legendary metal band Lamb of God, said in a July 2014 social media post.

Source : The Jakarta Post
Proud
50%
Sad
0%
Excited
50%
Indifferent
0%
Inspired
0%
Amazed
0%